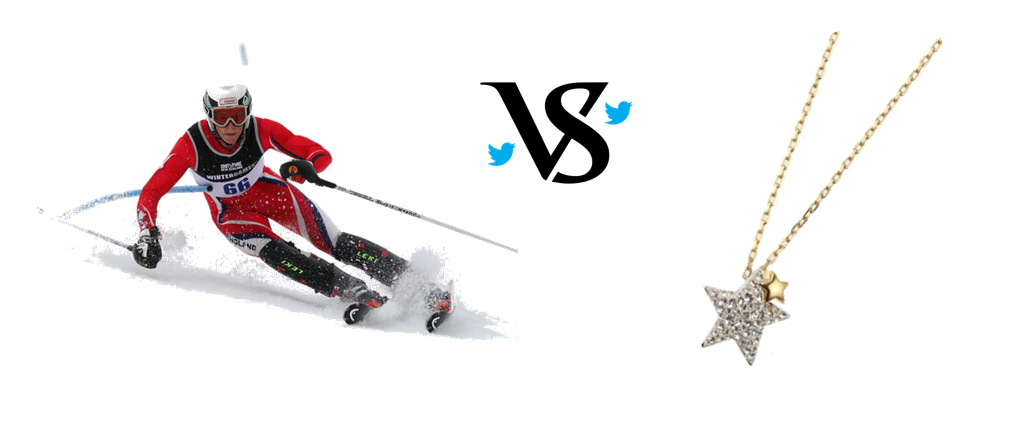 After working so hard for a whole year, I guess we all deserve some thing new to treat ourselves. Right? What would you buy? (Wait for response...)Actually I bought myself 2 presents at the end of the year 2014.
The first one I bought is necklace I am wearing today. It is from Swarovski. I have several necklace already, but you know, ladies always lack of a necklace in their jewelry box. And this one is so shiny and beautiful that I want to buy it at the first sight. I ask my friend bring me one back from Korea, because it is much cheaper there. It cost me about 600RMB.
The other one I bought for myself is a skiing experience. I have always wanted to try skiing for a long time. So I planned the skiing holiday with 2 friends. It also cost me 600RMB. It was an adventure. The first 1 hour , I kept falling down immediately after I stood up. I was really embarrassed and helpless. But it was also a lot of fun. I tried really hard not to laugh at the other beginners as they fell down even more tragically than me..After 1 hour or so, I improved quickly and cached my balance. I finally learnt how to ski on my own and I felt extremely pleased and satisfied with myself.
Now one month has passed by. The initial joy of acquiring the new necklace is fading over time as I become accustomed to seeing it every day. The skiing experience, on the other hand, seems to continue to provide me happiness and courage through memories. And because the whole skiing experience was so wonderful , my friends and I became even closer. We are planning to go to Switzerland for skiing sometime in the future. Just imaging this makes me excited. It definitely became a valuable life experience to me and my friends.
After comparing these 2 presents I bought for myself, it suddenly became obvious to me that the same money spent on experience brought me more happiness than stuff. Before, the most common things I do to cheer up myself and my loved ones up is to get stuff, buy myself a new dress, buy my husband a new pair of shoes, buy my son a new toy. Only recently I realized that these stuff purchase only create low-levels of happiness. and it usually doesn't last. However, the trips we took together, The movies we watched together, the experiences we shared together, are more likely to be remembered. And they tend to take on new meanings in our mind with time going on. After all, At the end of our lives, I believe we treasure our memories more than our stuff.
So with Valentine's Day is coming up. And the year of the horse coming to an end. You probably have a shopping list for yourself or your loved ones. I hope after hearing my speech, you decided to buy them an unforgettable experience rather than a material staff. Believe me, all of the money you spent on experiences such as traveling, learning new skills and joining toastmaster meetings will reward you better than possessions. They are laying the groundwork for your later successful career and happy life.